Which categories are you interested in?
Are you looking for certain new types?
Jowat Canada LTD, with a local sales office Mississauga, has announced that its recently released GROW series of sustainable packaging adhesive has…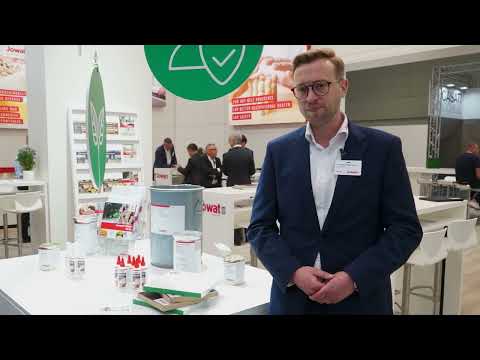 LIGNA finally opened it's doors in 2023 after four years. We would like to thank everybody who came to visit our adhesive experts at this year's LIGNA…
Virtually all items in our daily lives were packaged at some point. However, seldom do consumers realize the big role packaging plays in certain…
Detmold, May 9, 2023—The adhesive manufacturer Jowat further expands its presence on the Asia-Pacific market with an own adhesive center in China.
PUR hot melt adhesives have been an established bonding solution for window profile wrapping for many years. Jowat has developed the first PUR hot…
Visit us at ITMA in Milan. We are looking forward to seeing you there. Here you will find more information about the fair.
Detmold, April 19, 2023—Renewable raw materials, energy savings, occupational health and safety, consumer protection:Whichever path to more…
Nolte Küchen GmbH & Co. KG is one of Germany's most successful kitchen manufacturers. Local innovation and high quality are the guiding principles of…
Detmold, April 5, 2023—This year at interpack, the adhesive manufacturer Jowat demonstrates that more sustainable packaging processes are possible due…