Which categories are you interested in?
Are you looking for certain new types?
Jowat has announced that its recently released GROW series of sustainable packaging adhesive has earned the USDA Certified Biobased Product label. The…
The Holz-Her GluJet nozzle will successfully run moisture-curing PUR hot melt adhesives without additional equipment. PUR hot melt has superior bond…
Detmold, May 30, 2023—Jowat SE is recognized as Gold Standard winner of the Best Managed Companies Award for first time. For the fourth year running,…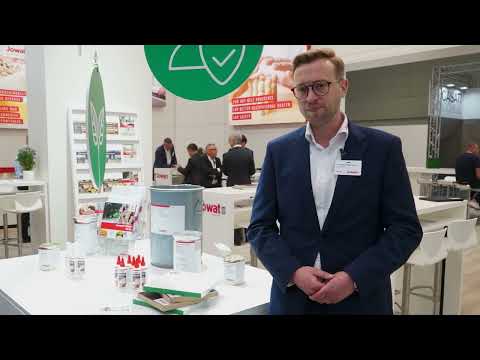 LIGNA finally opened it's doors in 2023 after four years. We would like to thank everybody who came to visit our adhesive experts at this year's LIGNA…
Virtually all items in our daily lives were packaged at some point. However, seldom do consumers realize the big role packaging plays in certain…
Detmold, May 9, 2023—The adhesive manufacturer Jowat further expands its presence on the Asia-Pacific market with an own adhesive center in China.
PUR hot melt adhesives have been an established bonding solution for window profile wrapping for many years. Jowat has developed the first PUR hot…
Visit us at the Adhesives & Bonding in Novi, Michigan. Connect with manufactures of technical adhesives, raw materials, process equipment and…
Visit us at ITMA in Milan. We are looking forward to seeing you there. Here you will find more information about the fair.